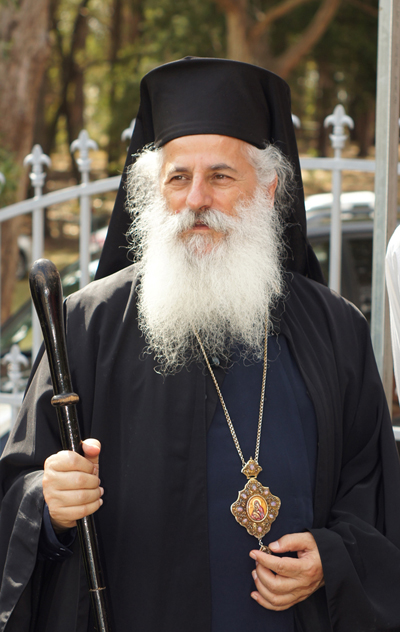 Metropolitan Peter (given name and surname: John Karevski) was born on 29th of May 1946 in the village Bogomila, Veles, in agricultural and craft family of parents Dane and Danica Karevi. He completed Primary school in his native village and as an excellent student he enrolled in the secondary technical school, electro direction, but before the start of the school year, self-initiatively and by God's providence, he enrolled at the Seminary in Prizren. He completed Secondary theological school in 1966. That same year (1966) he enrolled at the Theological Faculty in Belgrade, and on the day of the feast of Nativity of Mother of God, he went on a 18 month military service in Ljubljana – Slovenia. After serving the military term, in 1968, he starts taking exams and in 1970 he graduated from the Theological Faculty in Belgrade. After the graduation he was appointed as a professor at the Macedonian Orthodox Seminary in Dracevo, Skopje, where he teaches these subjects: Scripture – Old and New Testament, Ancient Greek language, General history, Pastoral theology and administration, Church singing and Physical education. He performs the teaching job with great enthusiasm, and with the students he communicates directly, friendly and advisory, but  moderately and with dignity. After the professorial work in the Seminary, from the beginning of 1972 until September 1976, he is the first secretary of Polog and Kumanovo Diocese, while at the same time performing accounting, treasury and referent function. On the 6th of  February 1972, he received a deacon's rank, and in 1976 he is made in the rank – archdeacon. That same year, in August, he was ordained into the priesthood. Since September 1976 he is a parish priest and treasurer of the Archbishop Cathedral church "St. Demetrius" in Skopje, from where, in January 1978, at the request of the Rector of the Seminary and the Blessedly-reposed Archbishop Dositej, again he is appointed as a professor at the Seminary.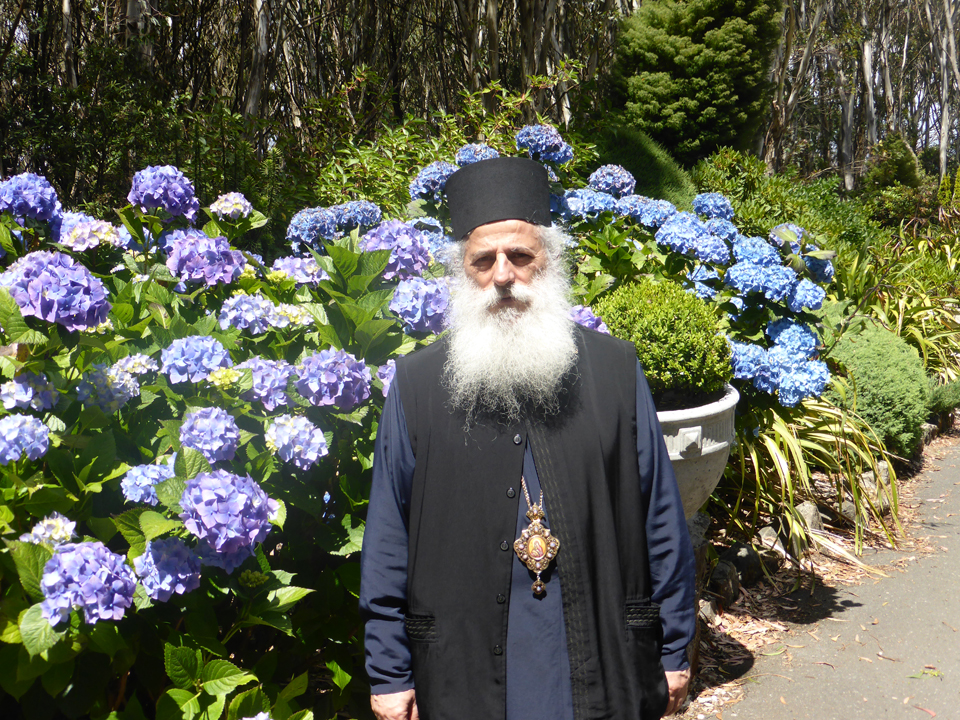 After the death of his wife Petra, just one day after death of the Metropolitan Clementof Prespa and Bitola Diocese, on the 19th of June 1979 he became a monk by Archbishop Dositej in residential monastery "St. George "in  Krivi Dol – Skopje. In 1979, in Perugia, Italy, he completed a course in Italian language and that same year he enrols at the Gregorian University in Rome, the Department of Spiritual Theology. On April 4, 1981, after the proposal of Archbishop Dositej, he is elected for a second Metropolitan of Prespa and Bitola Diocese and on the day of Pentecost on June 14th, 1981, in the Cathedral temple of Sts. Demetrius in Skopje, he is ordained by all members of the Holy Synod of MOC. He is enthroned on 15th of  June 1981, at the Cathedral church of Prespa and Bitola Diocese, St. Great Martyr Demetrius in Bitola. Since September 1981 he is appointed to administer the two parishes in Sweden and one in the organizing stage in Denmark. In severe conditions and the resistance of the then Yugoslav government authorities he organizes four more parishes in Germany: Hanover, Hamburg, Stuttgart and Munich, and he sanctifies two churches: St. Naum in Malme and St. Cyril and Methodius  in Gothenburg, and he organizes the Macedonian believers in Trelleborg and Vaxjo in Sweden.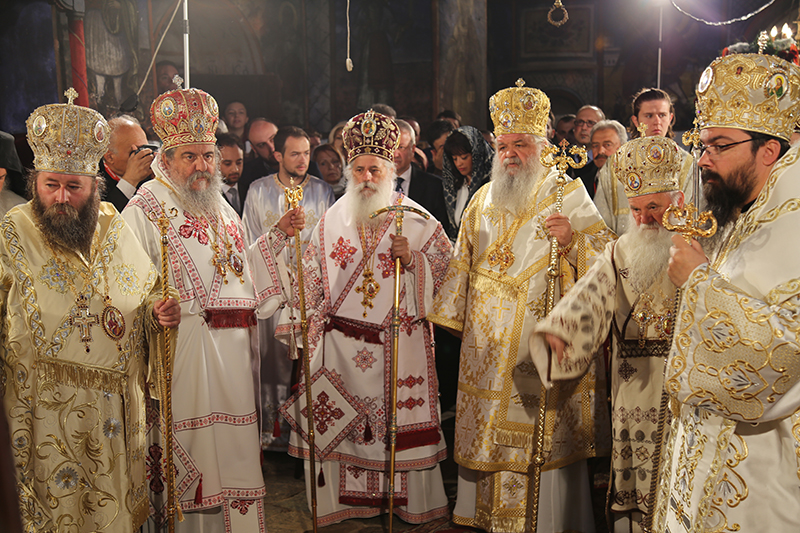 In 1982 he completes postgraduate studies in Rome and defended the thesis "Theology of St. Kliment Ohridski in his written works. " At the beginning of his Archpasteurship he takes another obligation,  in academic years 1981/82 and 1982/83, to be a  Professor of Theology Faculty "Sv. Kliment Ohridski "in Skopje, the subject – Old Jewish language. He is an Editor of the archbishop's magazine "Resurrection", and since 1991 Diocesan magazine "Truth". Later, he is the Editor of the magazine for religion, education and science "Pelagonitisa" and from 2000 he is the Editor of the Diocesan magazine "Eighth Day" in Australia and New Zealand Diocese.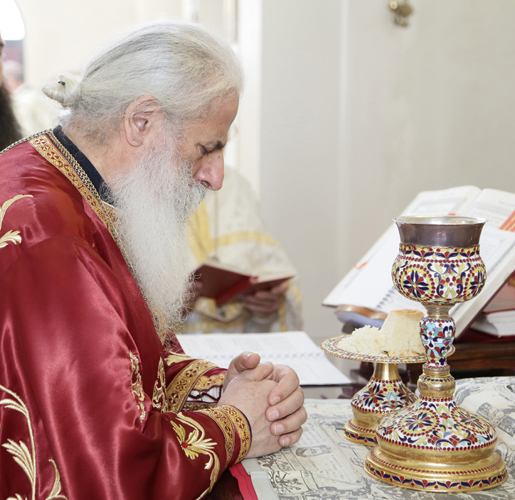 With his arrival on the throne of Prespa and Bitola Diocese, which since 1994 it is  renamed in Prespa and Pelagonia, it starts a revival of liturgical, spiritual, educational and building plan. In Prespa and Pelagonia Diocese there are built and consecrated more than 120 churches and monasteries, and restored and consecrated are more than 30, and more than 350 church buildings, mansions, chapels, towers etc. There are built, ready for the sanctification and completion there are more than 60 churches and monasteries. In 1995, Metropolitan Peter of Holy Synod of MOC was asked, as a competent Bishop, to take the management of Australian and New Zealand Diocese, to save the Diocese of decay due to division in two parts. With hard work and cooperation with the canonical priests and faithful who wanted liturgical life in Australia, there are established 10 new parishes and two monasteries. In previous arch-pastor's mission in Australia, Metropolitan Peter with great dedication consecrated 10 churches and one monastery, and with little blessing five churches and two monastery churches, consecrated and 9 cornerstones for the construction of churches and monasteries. By court ruled he returned to the unity of MOC 3 parishes or returned the property to the MOC, and 1 Church of court settlement.   With the collapse of the Communist and monist system in Europe and beyond, in 1991, he is first bishop who entered Albania in Lower Small Prespa, who in the gallery of the Church ". Arch. Michael "(transformed in a cinema during the Communist regime) held the first sermon, teaching and directing in the faith the Macedonian believers. At their request he baptized the first 54 Christian Macedonians, after the abolition of religion in Albania in 1967 ,. Since then until today,  in Small Prespa, personally by the Metropolitan, and his priests, there are baptized over 5,000 believers, and only in one day in the village. Stenje the lake, he baptized 111 in the village, and in the village Vrbnik 96 believers. Metropolitan Peter, at the Seminary and Theological Faculty in Skopje, educated 13 students and 5 students from Small Prespa. Three of these were priests in the Diocese of Prespa and Pelagonia, two in Small Prespa, who worship in the Macedonian language and one is a religious teacher. Under his arch-pastor care in Small Prespa are built and consecrated 5 churches, a fully restored and illuminated 5 churches and a monastery.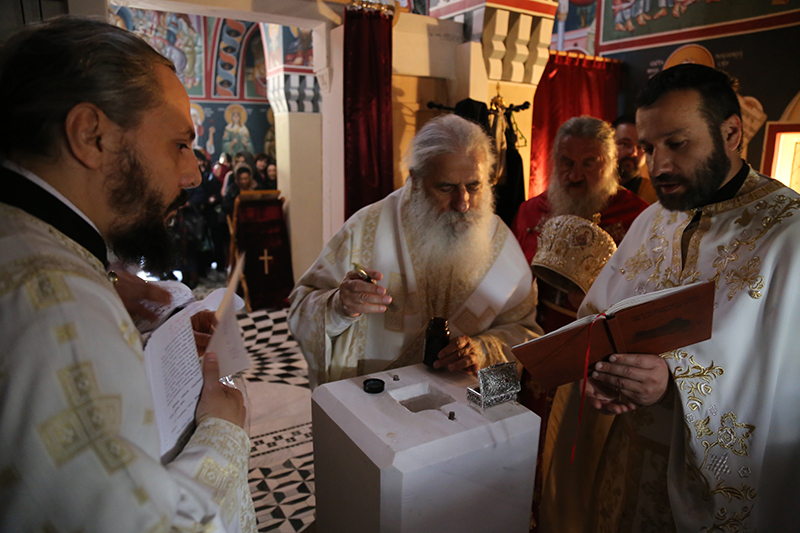 He succeeded in his mission to spread to other parts of Macedonia with Albania in the villages of Upper and Lower Krchishte, Pasinki, Steblevo, Arbela, near the city Pishkupea. In three and a half decades of commitment to the MOC, Metropolitan Peter, actively and with expressive love for monastic life, boldly advocates the restoration of monastic life in Prespa and Pelagonia Diocese and beyond. With his blessing, and under his care in Prespa and Pelagonia and Australian and New Zealand Diocese, there are established 6 male and 4 female monasteries with more than 30 monks, nuns and novices. As a bishop, Metropolitan Peter undertake and perform many other tasks: President of the Department of External Relations of the MOC 1992, under whose presidency there are achieved a number of meetings, meetings and contacts at the level of delegations and the Commissions, with Constantinople, Jerusalem , Russia – Moscow Patriarchate, Romanian, Greek, Bulgarian, Polish, Serbian, Georgian, Albanian Orthodox Church, etc. At the invitation of Metropolitan Peter,  the Archbishop of Australia and New Zealand Diocese of the Antiochian Orthodox Church, Mr. Paul was staying in the MOC, and  in Prespa and Pelagonia Diocese and the Diocese of Arges and Muschel Callinicus he served together with Archbishop and Metropolitan of the Bulgarian Orthodox Church, Callinicus Neophyte (now patriarch of the Orthodox Church) in Vratsa, Bulgaria.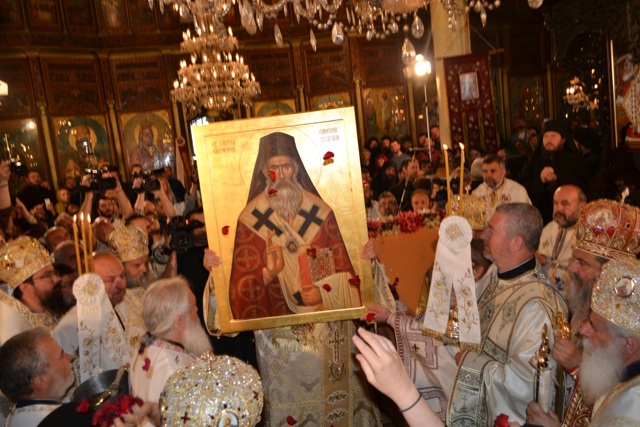 From 1994 He is a Chairman of the Constitutional Committee of the MOC, under whose presidency in 1994, have been made serious changes and improvements  to the Constitution of the MOC, and since 2003, he is President of the Commission for the canonization of saints in the Orthodox Church. He participated in several symposiums on interculturalism of Scripture – New Testament, in Crete, Samos and Portugal. In the field of publishing from the beginning he  took up printing more books, the first of which is capital work Catechism "God is alive", translated in Macedonian from the original French language.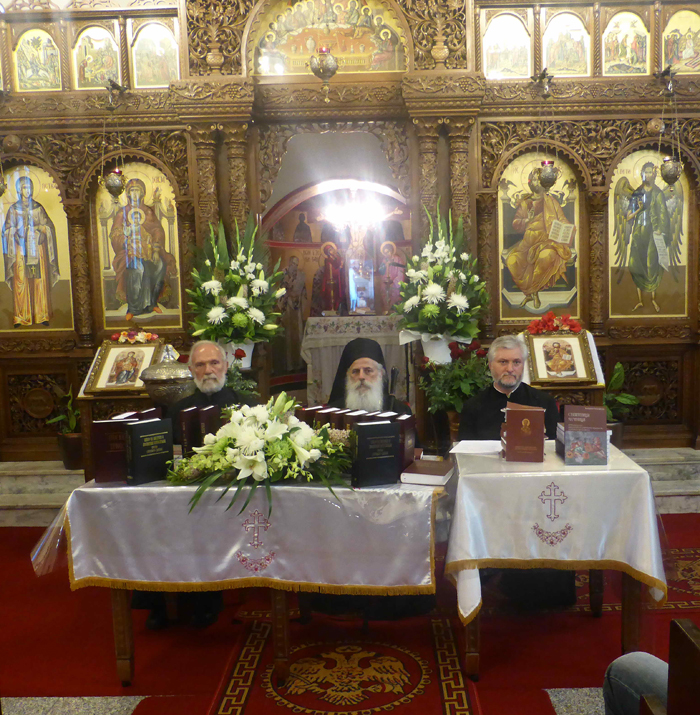 With his blessing and commitment, and with material contributions of the Orthodox believers in Australia Diocese,  all liturgical books have been translated into contemporary Macedonian language, issued by the Australian New Zealand and Prespa-Pelagonia Diocese: Monthly Menaion from January to December, Anthologion, Octoechos, Pentekostarion and Lenten Triodion and Collection of festive and monthly services. Under his presidency, the Commission for redaction, performed editing and translation of Service Book in Church-Slavonic and the modern Macedonian literary language.