The Macedonian Orthodox Church – Diocese of Australia and New Zealand – has recently become an approved Orthodox religious service provider at the Department of Education of New South Wales, Australia.
Special Religious Education (SRE) is a voluntary (optional) program in public schools in New South Wales. Participation is free, on a voluntary basis and at the choice of parents or guardians.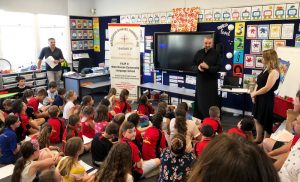 The MOCDANZ Orthodox Religious Education Program in Public Schools will complement the general education of Macedonian Orthodox children.
With the blessing of His Eminence Metropolitan Mr. Peter, the program is six years long and is a fundamental study of Eastern Orthodox Christianity and seeks to cover key aspects of the Orthodox faith.
The review of the authorized curriculum by the Diocesan Education Council of MPCEANZ is available to parents, guardians, and students, as required by the NSW Department of Education. The list of topics along with the general objectives and learning outcomes is published and available on the website: https://www.mocdanz.org.au/en_AU/oce/sre/authorised-curriculum/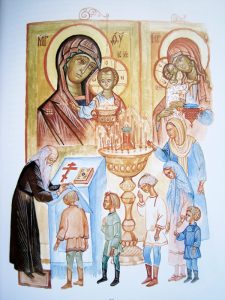 Parents and guardians are welcome to review the lessons and topics that will be taught to their children and see the details on the website. The way of teaching and learning will take place with special sensitivity and age-appropriate.
Orthodox teachers are volunteers who are approved, certified, and trained by the local parish and the Australian-New Zealand Diocese. For the authorized teachers, MOCDANZ will provide continuous training for the implementation of the curriculum.
The Diocese and the Advisory Committee will regularly submit recommendations to the teachers on the necessary resources and basic literature for the lectures.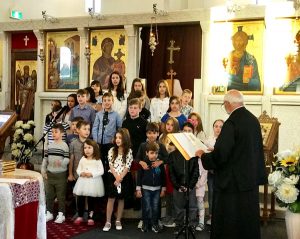 With the blessing of His Eminence Metropolitan, Mr. Peter provides preparation, publishing and printing of textbooks for students and teaching aids for teachers.
The aim of the program is to develop students' awareness, understanding, and appreciation of Orthodoxy as a witness to the Holy Scriptures and guardian of the teachings of the Church, but also to encourage them to participate in the Holy Mysteries of the Church.
For more information, visit the MOCDANZ SRE website at the following link: https://www.mocdanz.org.au/en_AU/oce/sre/